Extendicare at your fingertips
Find out what's happening at Extendicare Vista Park Lodge. Don't miss anything. Check in regularly.
Blog Archives
2023 2022 2021 2020 2019 2018 2017 2016 2015
Extendicare women continue to lead the way to improve seniors' care
Posted: 2023-03-24

For the second year in a row, Extendicare has been named to the Globe and Mail's Women Lead Here list, an annual benchmark of executive gender diversity in large Canadian corporate organizations.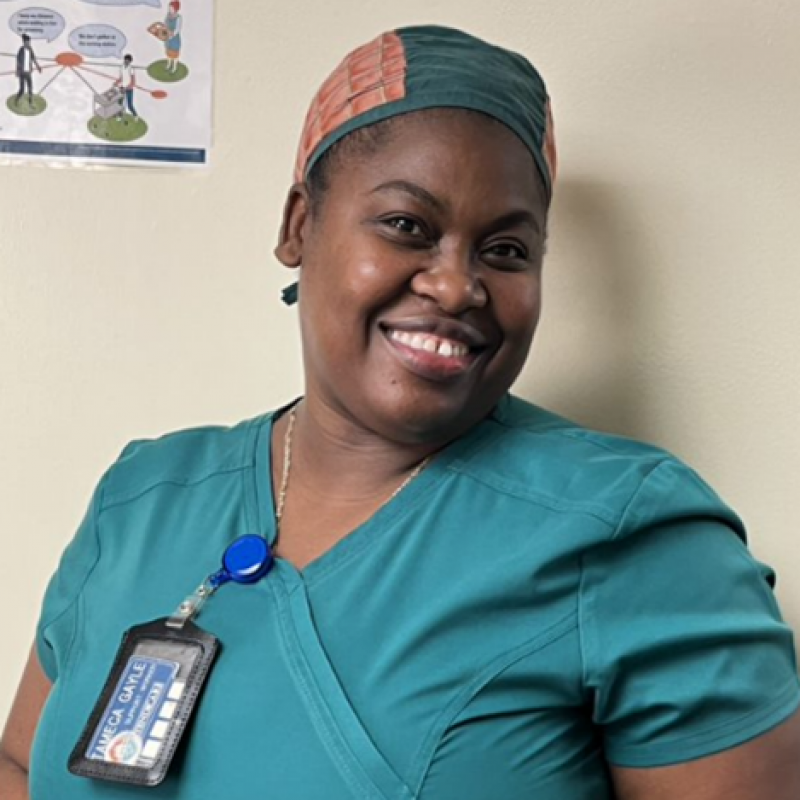 Celebrating Black History Month | Tameca's story: A lifetime of caring for seniors
Posted: 2023-02-21

As Black History Month comes to a close, Tameca, a Personal Support Worker at Extendicare Scarborough, shared how she grew up serving seniors in her home country of Jamaica. Some of her earliest memories include helping her mom deliver food to community elders.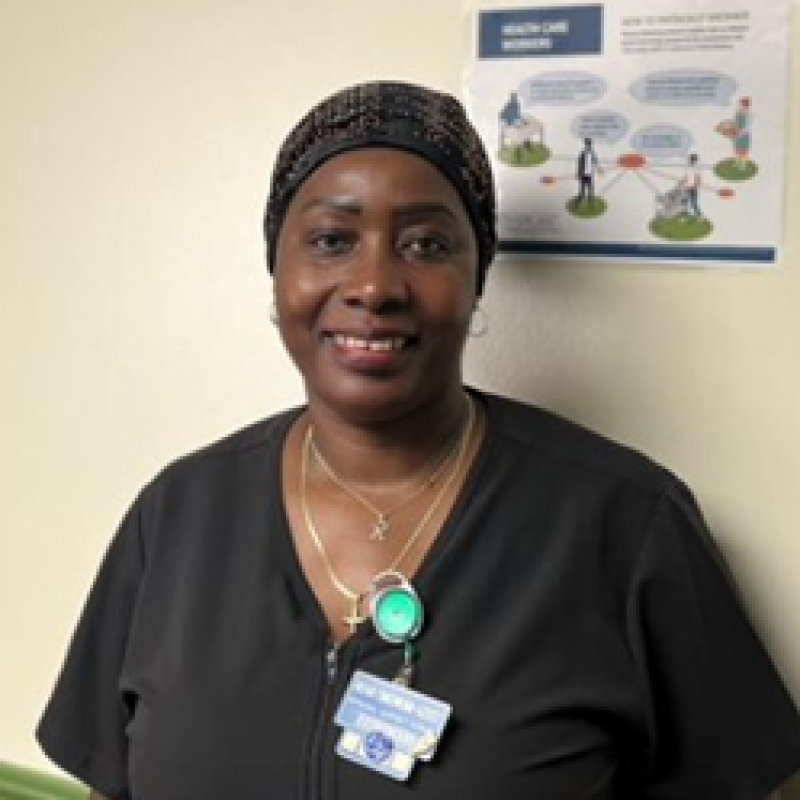 Celebrating Black History Month | Rekia's story: An honour to care for seniors
Posted: 2023-02-15

Continuing our Black History Month series, we spoke with Rekia, a Personal Support Worker at Extendicare Scarborough, who shared a personal story with us.

The first half of Rekia Omowumi-Azeez's surname means "I love children", but she's just as passionate about caring for seniors.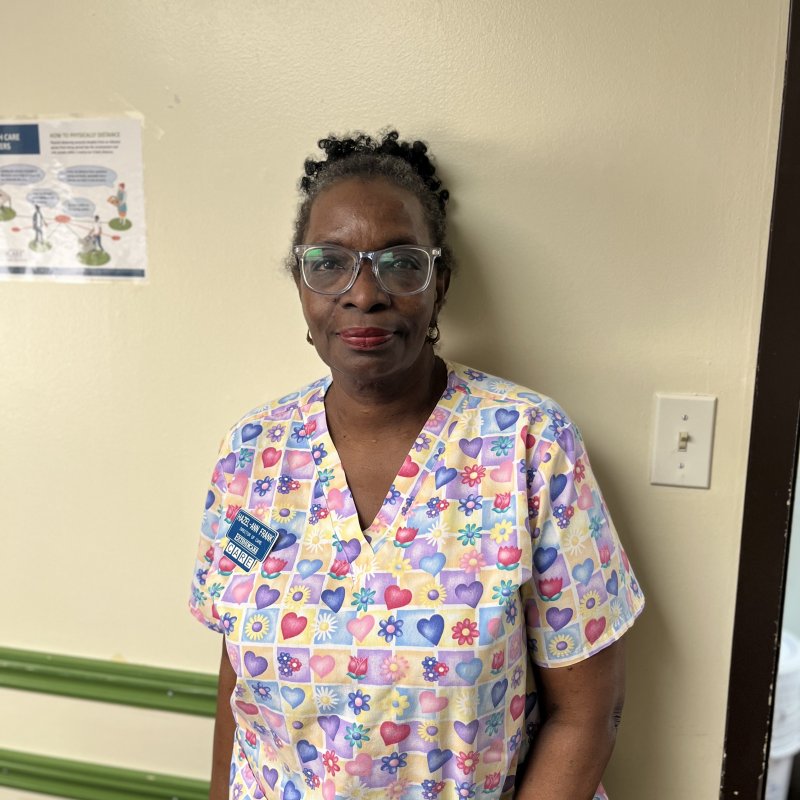 Marking Black History Month | Hazel-Ann's story: nursing is in her blood
Posted: 2023-02-02

February is Black History Month – an important time to honour and celebrate the legacy of Black Canadians, and their rich contributions to our communities.

We spoke with Hazel-Ann, Director of Care at Extendicare Scarborough, who shared a personal story with us.

Hazel-Ann Frank always knew she wanted to be a nurse. Growing up in St. Vincent & the Grenadines (or SVG) – a chain of 32 islands in the eastern Caribbean – Hazel-Ann was inspired to follow in her Mom's nursing footsteps.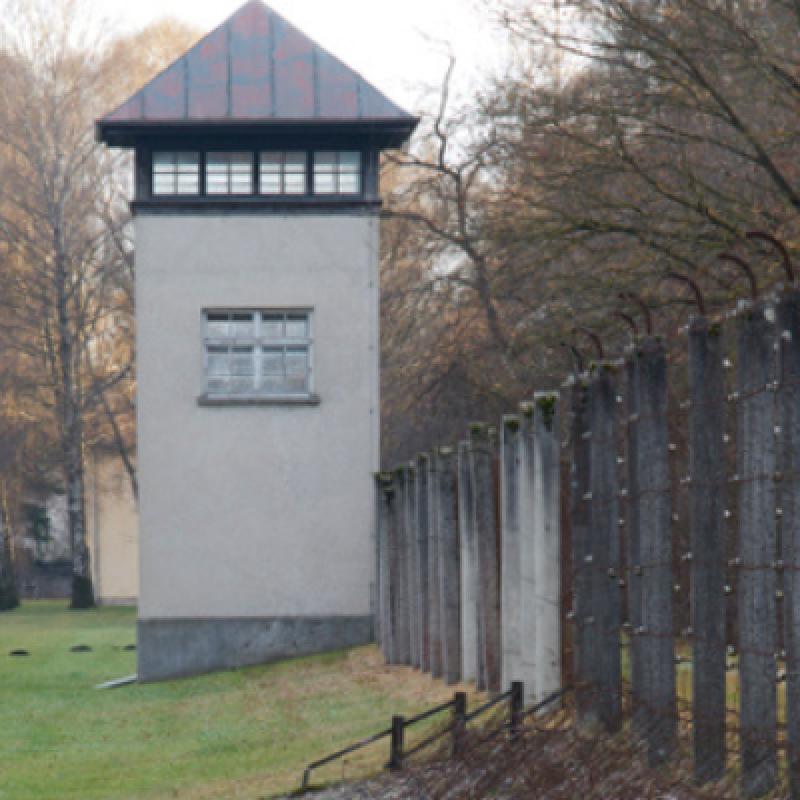 Why remember? What Holocaust Remembrance Day means to Fern
Posted: 2023-01-27

Fern Ginsberg considers her family lucky: by the time the round-up of Jewish citizens in Germany began before World War II, her grandmother had safely escaped to Canada from Austria.

Approximately six million Jewish people were not so fortunate: they were killed by Nazis and their collaborators during the Holocaust, between 1941 and 1945.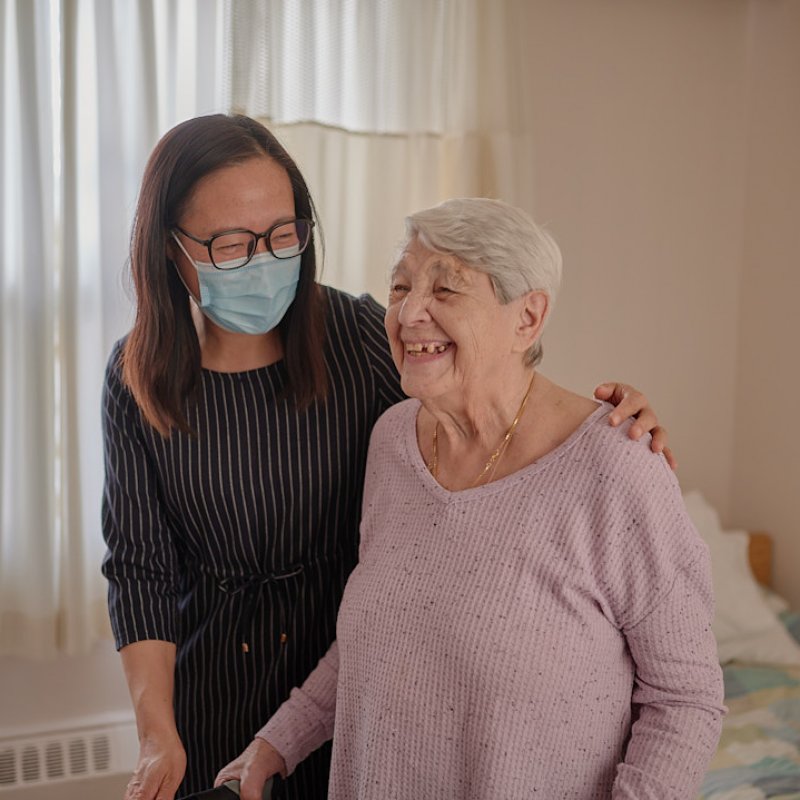 A dementia care journey | Commitment to compassion and understanding at Extendicare Cedars Villa and Hillcrest
Posted: 2023-01-24

January is Alzheimer's Awareness Month – an important opportunity to highlight the impacts of a disease that takes an enormous toll on thousands of Canadians and their families.

At Extendicare, we have the privilege of being entrusted with supporting many residents and their families as they navigate the impacts of dementia, including Cedars Villa resident Mal and his wife and caregiver Mada.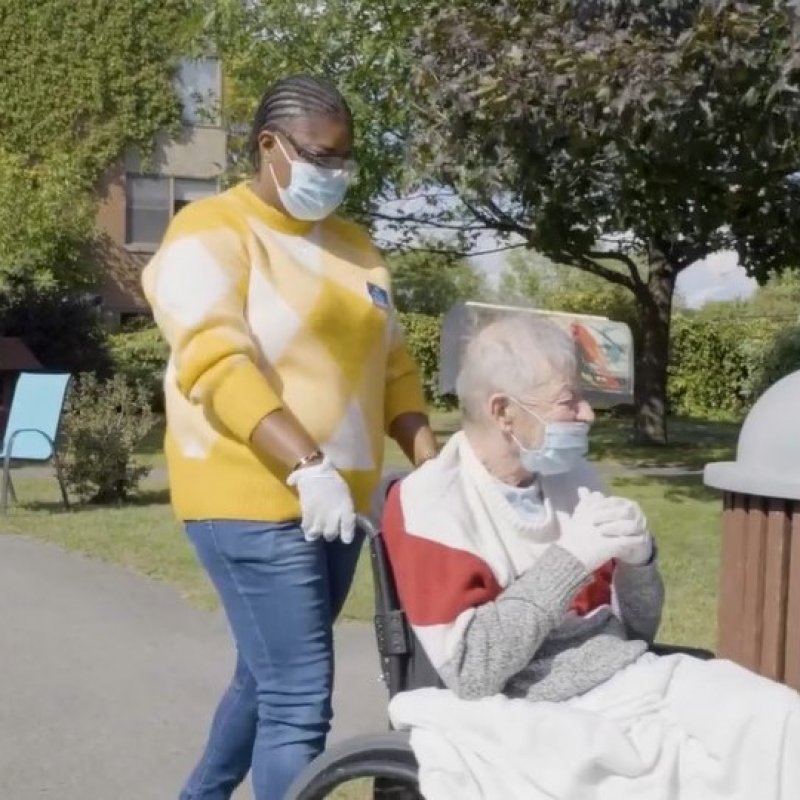 Transforming Care to Serve People Better | A conversation between Dr. Michael Guerriere, Extendicare CEO and Cameron Love, CEO of The Ottawa Hospital
Posted: 2023-01-05

This past fall, in partnership with The Ottawa Hospital, our Transitional care unit (TCU) at Extendicare West End Villa in Ottawa doubled in size to care for up to 95 patients as they transition from extended stays in the hospital to an Extendicare care setting that better meets their complex care needs and supports improved quality of life for both them and their families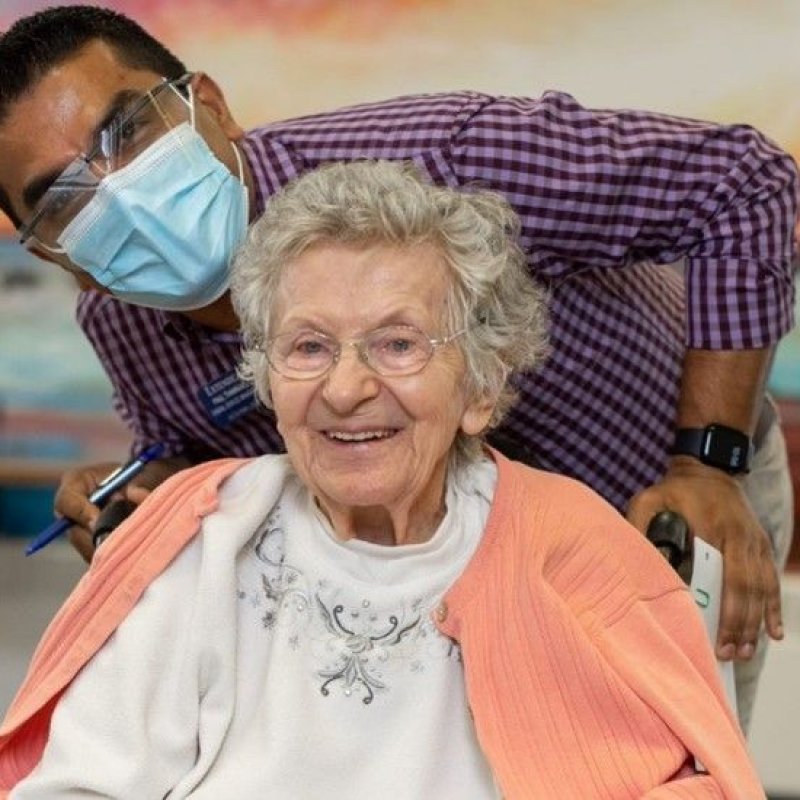 Year in Review | Improving Care in 2022
Posted: 2023-01-05

A year-and-a-half since we launched our Improving Care Plan, we continue to take action to enhance the quality of the care our residents receive. It's time to look back and reflect on what we have accomplished together this year.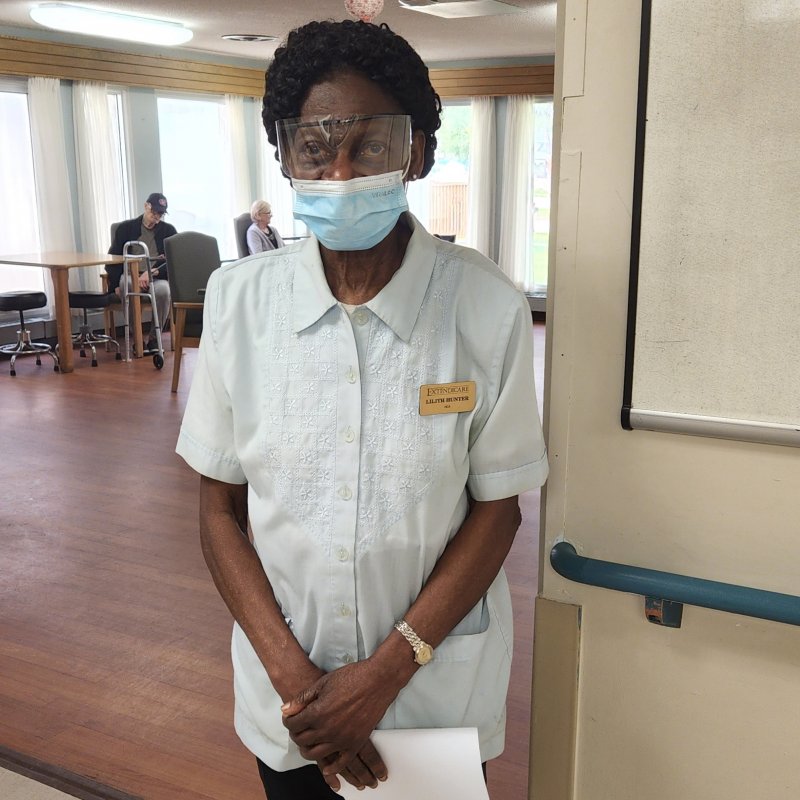 Celebrating Health Care Aide Day | Lilith Hunter, 47 years of Dedication to Extendicare Tuxedo Villa
Posted: 2022-10-18

Today marks #HealthCareAide Day in Alberta and Manitoba. We recognize the many dedicated Health Care Aides who provide essential daily care for our residents in our long-term care homes and patients in our ParaMed communities, every day.

We spoke with two HCAs making vital contributions to the lives of our residents and patients.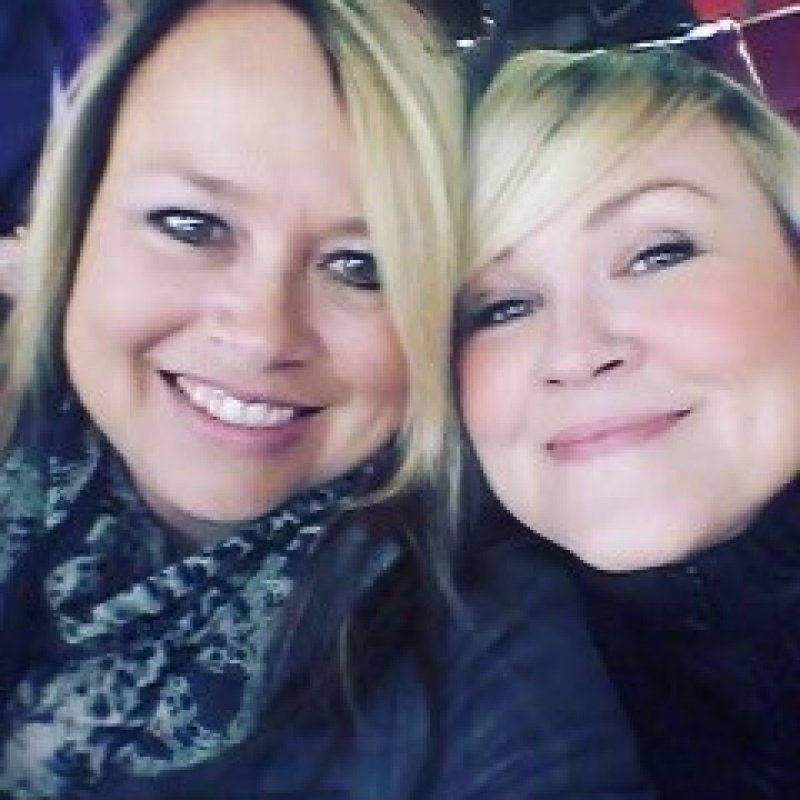 National Day for Truth & Reconciliation, Orange Shirt Day: Indigenous team member & her sister provide meaning & hope
Posted: 2022-09-30

Today, we recognize the National Day for Truth and Reconciliation and Orange Shirt Day.

We honour the children who never returned home and Survivors of residential schools, as well as their families and communities. It's critical to raise awareness of the individual, family, and community inter-generational impacts of residential schools, preserve these stories and learn from lived experiences.